GTP - Blog Marketing Service Provider in India
Looking for Blog for your company or personal use? We can help!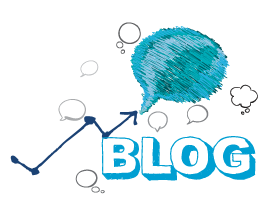 Maintaining business blog is a popular norm nowadays. Business owners too are ready to spare the time for regular posts. However, not every blog reaches its full potential, and becomes a business asset. Do you invest heavily on SEO & other online marketing practices but give little thought to your blog? If used deftly, a blog can power your business growth and sales.

GTP Blog Marketing services help business & personal blogs in reaching their full potential, influence sales & generate leads. TopRank offers a full range of blog consulting & marketing services for businesses. We combine an intimate knowledge of search engine optimization, public relations with proven blog marketing experience to help our clients implement a successful blogging strategy. From our huge experience we are considered as the top most blog marketing company in Bhubaneswar, India.
What Blog Marketing does?
Relentless blog posts don't cut the deal;

popularizing them does.
GTP marketers help businesses establish their blogs as informative business-focused platforms with wide reach.
Consult Us
Marketing activities put the spotlight on your blog and spreads the word around your recent post. Besides doing that, blog marketing accomplishes the following;
It introduces the posts to new readership
It drives long-term results
It popularizes posts on trusted websites and business directories.
Brand presence on multiple platforms
It brings fresh and relevant visitors
It drives long-term results.
Target audience on web is scattered over multiple platforms. To truly reach and generate curiosity among web readers, marketing is basic requirement.
GTP Blog Marketers
If posts are optimized and marketed correctly, a blog can attract great amount of search engine traffic. GTP professionals make sure your business gets the maximum blogging benefit. Our marketing processes are driven to;
Direct huge traffic to your blog
Drastically increase visibility on search engines
Get higher Google page rank for your web platform
Increase visitor count
Generate leads and website visits
Our experienced marketing team is famous for generating real buzz around business blogs.
GTP Blog Marketing Processes
We continuously refine our marketing processes and follow best practices to promote blog posts. Our first step is to gain deep understanding about your business, target audience, business objectives, values and vision. Next comes;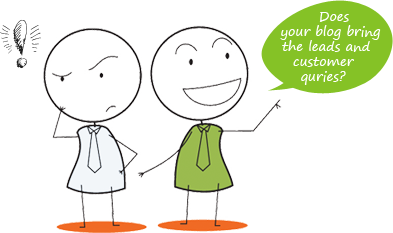 Submission on relevant and popular online directories
Popularizing posts on social media platforms
Tracking popularity and conversations
Category selection and directory assistance
Initiating real conversations in comment section
Besides above mentioned points, we employ various other techniques to get the eyeballs for your blog. Get in touch with our marketers to know more.
More than Blog Marketing
GTP specializes in blog marketing but it is not the only thing we do. From our vast array of services, business analysis and social media marketing are other prominent offerings.

Blogging asks for time and consistent efforts. And if after all the exhausting work, you are not deriving any business benefit, then, it is not worth it.